Donald Trump Born in Year of the Dog


2017 Chinese Zodiac Red Chicken vs. Birth Chart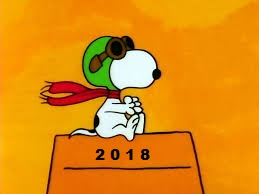 2018 Chinese Horoscope predictions for Year of Brown Earth Dog will include your Zodiac Sign of the birth year and the Day Master of your birth chart. This brand-new revolutionary prediction combines the relationships between Chinese zodiac signs and Yin Yang Five Elements, plus the connections with 64 I-Ching Hexagrams. It's required your birthday to get the complete 2018 Chinese Horoscope predictions.
Chinese fortune-telling is a three-step processing. Firstly, we need to look at the natural phenomenon. Secondly, we study the connections using the astrological and geographical theories. Then we analyze any impact on people's five elements before giving the predictions. Male Brown Earth Dog of 2018 is the hidden natural phenomenon from the time (calendar). Male Earth is connected to mountain, tall wall, tower, dry soil or building. Male Dog mainly contains Male Earth too. Male Dog is connected to maintain or tall wall. Therefore the sign of 2018 is mountain over mountain. 2018 arrived with lots of Earth. People will focus on the real estate. People will be interested in religious, medication, mind and spiritual subjects.
Chinese New Year's Day vs. The First Astrology Day
2018 Chinese New Year is on February 16, 2018, the China time zone. But the first day of the Chinese Astrology Brown Day year is on February 4, 2018. All Chinese professional fortune-tellers use the Chinese Astrology Calendar, which combines solar, lunar and stem-branch calendar, to find your zodiac signs, not from Chinese Lunar New Year calendar. Those Internet sites using Chinese New Year's Day to determine your zodiac sign are wrong. When you see your Chinese Horoscope Birth Chart from the following 2018 Dog Year prediction, you will know your correct Chinese zodiac sign. If you were born in January or early February, then you should verify your zodiac sign first to prevent from reading wrong predictions. If you don't know your birthday, then you still can have your 2018 prediction by birth year zodiac sign.
We have another 2018 Chinese Five Element Astrology prediction. It's a little complicate for some people. But the traditional Chinese professionals use that approach to forecast people's fortune.